Solutions
Working from home has never been easier - WVD Quick Start
Deploy Windows Virtual Desktop quickly and securely with Nerdio Manager for WVD!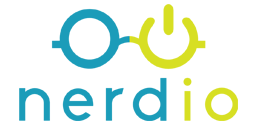 Why Nerdio Manager for WVD?
Due to Covid-19, businesses need a way to quickly and securely provide a remote environment to keep business Continuity.
WVD, a cloud-based virtual desktop and app virtualization service provided by Microsoft, can be deployed faster and more securely with Nerdio Manager.
Nerdio Manager provides deployment and management of WVDs as a simple UI on its own administrator page and VM management with specialized auto-scaling capabilities, enabling dramatic cost savings.

Deploy a complete WVD environment in an afternoon without any PoweShell scripting

Save money with advanced autoscaling and unified image management

Enable your help desk to manage all aspects of WVD with a powerful and intuitive portal
What Makes Nerdio Manager for WVD Different?
Only "WVD Native", Enterprise-grade solution that addresses data residency, compliance and security requirements
Can be layered on top of existing WVD deployments non-distruptively
Zero lock-in. Remove without any impact on users and infrastructure
Azure Marketplace deployment and billing – no procurement process
Autoscaling – schedule and event driven
Desktop Image creation, import, and management
Named and concurrent users pricing model
"Nerdio Manager enables us to create the WFH Solution in 45 minutes.
It is just in time to help us in the current crisis to support hundreds of users working remote.
Their support is excellent.
"This product is an amazing tool allowing you to spin up WVD and RemoteApp very easily.
The Auto-Scaling enables your organization to save money with multitude of options that fit your business needs.
If you`re looking to utilize Azure WVD in your business, Nerdio is a must.
Click the button below for our full list for Nerdio Manager for WVD Videos.
Meet the smartest "Nerdio Manager"
for building a quick non-face-to-face work environment with Cloocus!
TALK TO AN EXPERT