SERVICES
Cloocus Services for Gaming Industry
Speed up your development process with our strong expertise and experience. We have the largest number of references from many big clients in the gaming industry.
We are ready to support your business to achieve a successful game launching and an effective service operation.
Cloud environment for game services
We provide a flexible cloud environment for various gaming service and operation environments.
Strong experience
with gaming industry
Useful solution partnership and technology for game companies
Professional managed
service team for games
Fast incident
recovery service
01. Game on Azure Key solutions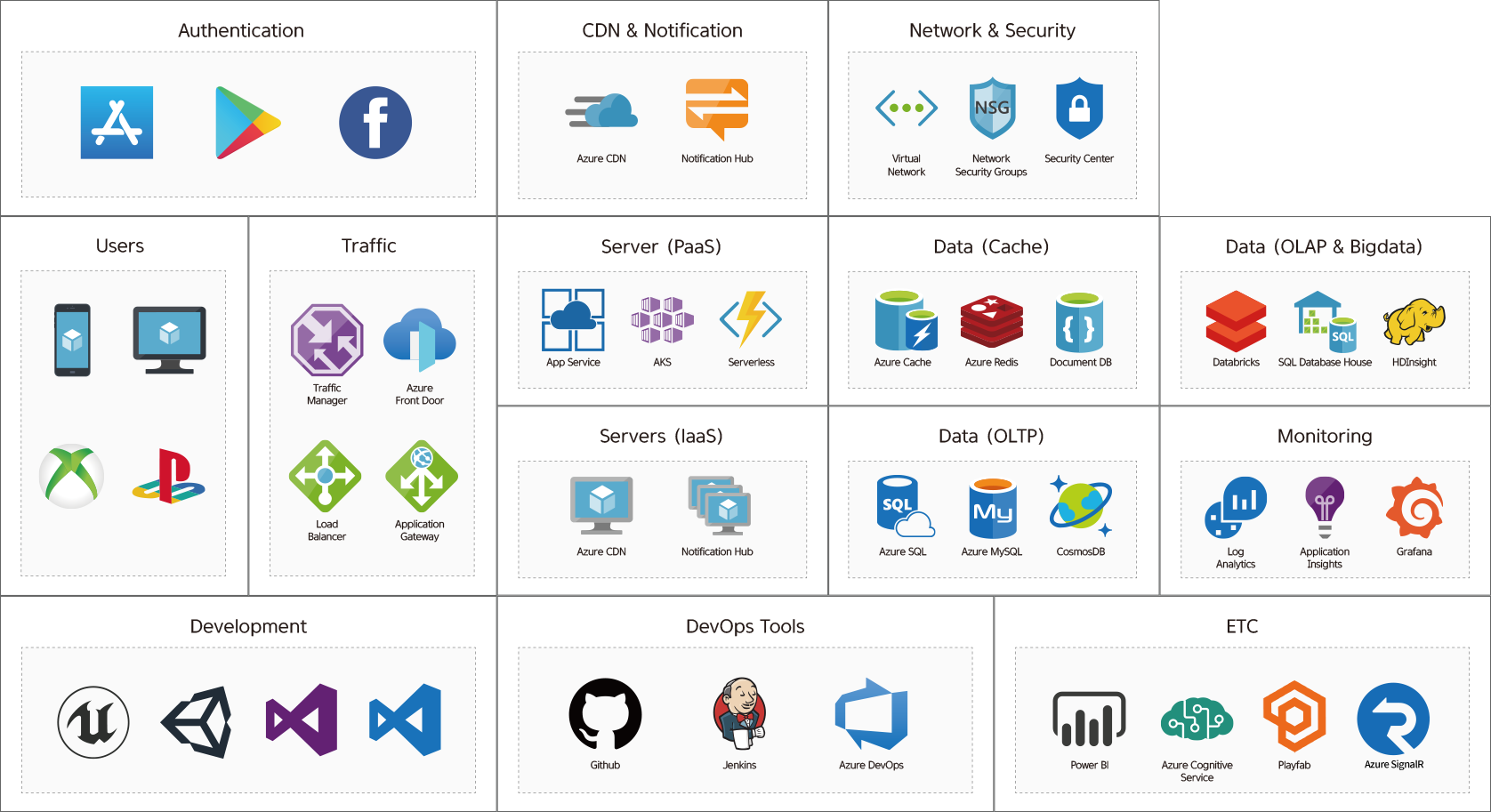 02. One Stop service for gaming
Infrastructure Design through Advance Consulting
Configuration Suggestions for the Highest Cost-Effectiveness Ratio
Product-Specific Price Discount Suggestions and Cost Reduction through Technical Consulting
Safe & Fast
Data Transfer
Performance and Price Optimization
Usage Analysis and Optimization
Performance Optimization through BMT, Bot Testing, etc.
Cost Management through PowerBI and Provision of Monthly Statistics Reports
Asset Management
Services
Provision of a Monitoring Dashboard (MSP)
Real-time Monitoring through Open Source Software Programs (Grafana, etc.)
Real-Time Risk Detection Alerts
Provision of Attention and Caution Reports
03. Managed Service for game companies
Our managed service includes Azure infrastructure management support and disaster recovery support. To successfully achieve these, we have formed the 3 Tier supporting team structure: MSP help deck, in-house professional consultant team and MS support team.
Technical support is available 8H X 7D. Call (070-4254-3402), Email (msp@cloocus.com), and through ClooOps.
(Professional customer support is available 24H x 7D**)